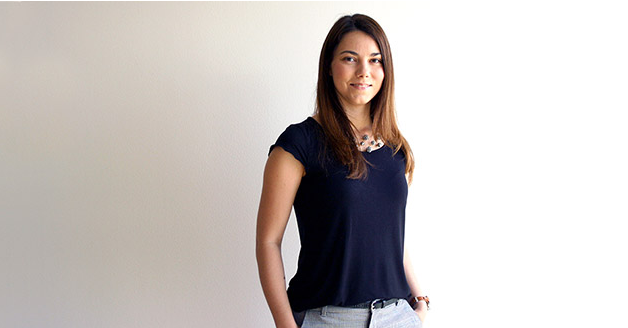 Life in Agrivi as We Know It, by Anita
As much as I liked the job in my previous company, I realized I was ready for the next step in my career. I decided I wanted to work in a more dynamic, innovative environment where I could acquire new experiences and have a direct influence on how things are done. It turned out that Agrivi had the right job opening at the right time.
I could recognize myself in the job description and when I read more about the company and its vision to change the way food is produced, I realized I wanted to be a part of such a noble mission. I am very happy that the feeling was mutual.
When I joined Agrivi, the core team and company setup were already in place, however, they needed a Product manager to handle product development, project planning, and execution.
With time, my growing responsibilities encouraged me to become more versatile than I used to be. I became more productive, started to read more professional literature, exchanged experiences and put my new learnings and ideas into practice.
I have been working in Agrivi for a year now as a Technical Product Manager and it's very satisfying when a feature or a process I contributed to is brought into existence. I feel I can lead the change, not only follow—it feels exciting and a bit intimidating at the same time.
I spent my college days at the Faculty of Electrical Engineering and Computing, where I got a Masters degree in Electrical Engineering. Before joining Agrivi, I worked for a telecommunications company for almost 6 years in a different position than the one I hold today.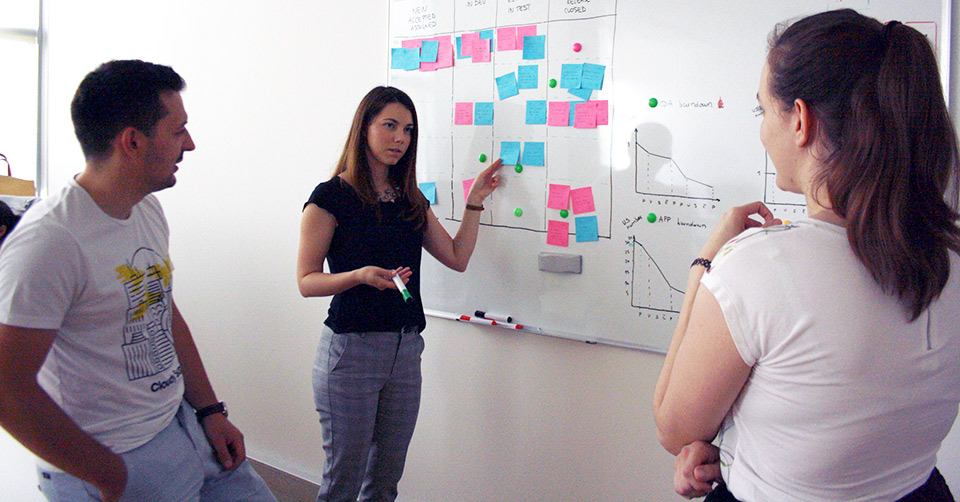 Team brainstorming is an essential part of our daily work activities
My responsibilities include creating functional specifications and development plans, managing development projects, as well as coordinating and prioritizing development team activities. In other words, I help software engineers understand what features need to be implemented and I'm the one who's accountable that the work gets done.
Overall, the work atmosphere is great. Everyone I work with is friendly, professional and passionate about their jobs. When we have some disagreements or misunderstandings, we tend to discuss them openly and resolve them. It's all about teamwork—learning to work as a part of a group and realizing that teamwork is the main link for achieving our goals successfully. I can't do my job efficiently if I don't collaborate with agronomists, marketing team or sales specialists and of course, quality assurance and software engineers.
A kitchen stocked with snacks, coffee and teas always make the whole office feel more cozy and flexible working hours give you a possibility to organize your private life more easily. I try to make the most of our annual team buildings, to get to know new co-workers better and just use the opportunity to have fun and relax.
I am constantly working on project management processes improvement and I have to admit that I am proud of what we have done so far. Of course, there is always room for improvement, but I am happy to see how far we have evolved. To see people who are so passionate about their job and the company's vision is really rare and for me, it's an inspiration to be a better person, both professionally and personally.
If you want a chance to put your signature on the product and take part in interesting projects with enterprises and universities, then you're our new potential colleague! Check out our open positions and apply if you want to join the ride.