Ana Klopovic, Junior Developer
---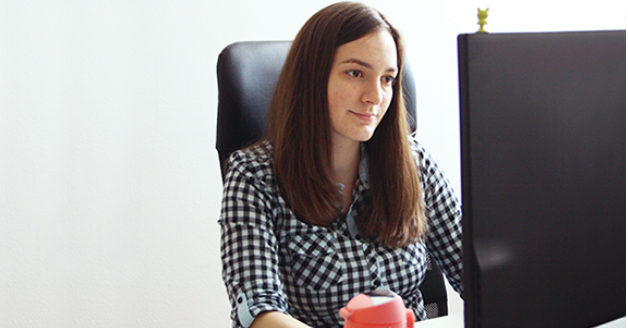 Life in Agrivi as We Know It, by Ana
The idea of developing tools and systems that would help automate the process of production and distribution of food and medicinal herbs, has been on my mind quite a lot when I was a student, but I lacked the courage to start this kind of endeavour by myself, so I decided to find a job to gain a bit more technical experience before getting into independent waters.
It has always been my dream to run my own business one day, but not in the way my grandparents used to do it, but in a smarter, easier way. Therefore, Agrivi was a logical step in my career choice.
I have been working as a Junior Developer in Agrivi for 11 months now. I have a Master's degree in Software Engineering and Information Systems. I worked several different jobs since high school, but professionally, only as a freelancer.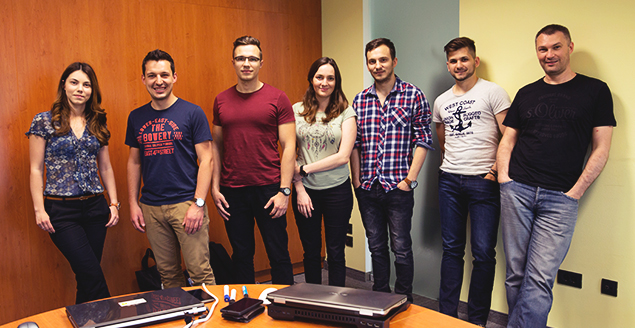 A part of Agrivi Development team
For me, the biggest advantage of working in Agrivi is learning about agronomy. At the same time, I'm learning about agronomy, but also developing my technical and programming skills. This is a great way to strengthen and expand my existing knowledge.
Since the very beginning, I've had the opportunity to work with technologies that I didn't know so well (front-end technologies) because I expressed my desire to learn them better. At first, I got assigned to simpler tasks, and later, more complex ones. With the help of my colleagues, I quickly reached a level where I can perform these tasks independently.
As a Junior Developer, I work mostly with .NET technologies and C #, JavaScript, HTML + CSS, and MySQL and Mongo databases.
The atmosphere in the office is fun and every day is different. Tasks are usually assigned depending on our abilities and on the person who wants to learn the most in that specific domain. Most of us work independently until we get stuck—then the rest of the team or someone from the agronomy team quickly jumps in. Everyone is willing to help and you don't have to worry about falling behind with your tasks.
Working at Agrivi is really great—we recently moved to a new spacious office full of light, the kitchen is always stocked with snacks and juices that help you concentrate better. We all have laptops and cell phones, and you can decorate your desk any way you like (I chose a part of my office furniture by myself).
My message to developers who are thinking about applying to Agrivi is to definitely try it and come to an interview to understand Agrivi better. At Agrivi, you are not just an employee, but part of the whole story—from organizing your everyday work assignments to designing the product itself. The best thing is that you can go to sleep every night knowing that you are helping one beautiful vision—providing solutions to feed the world.
As a part of the Agrivi team, you will help us change the way food is produced around the world. Check out our open positions and apply if you want to join the ride.