Tomislav Sulentic, Senior Developer
---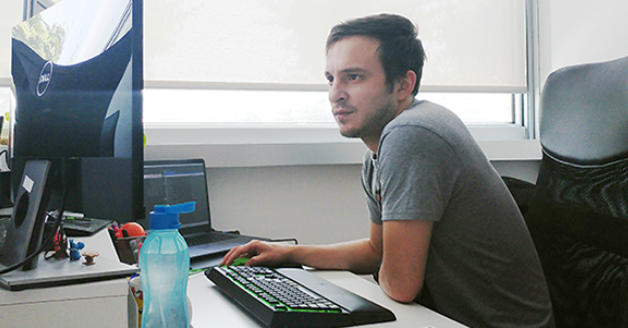 Life in Agrivi as We Know It, by Tomislav
Before applying to Agrivi, I worked as a developer at several different places, but most of my time I spent freelancing. To be completely honest, Agrivi is my first long-term position in a company. I've been here for two and a half years now and I'm liking it so far.
Besides being a Senior Developer, I'm a full-time dad in my private time, so having flexible working hours like I do in Agrivi, really means a lot at this point in my life.
My baby girl's sleeping rituals basically determine my working hours and I'm really thankful for this possibility. Besides flexible hours, everybody in the office gets cell phones, personal notebooks plus the office is a neverending source of free snacks and delicious teas.
Oh yeah, I almost forgot to mention team buildings at least two times a year. That sort of thing is really important to me, team spirit and the chance to hang out with everybody casually really strengthens the bond with my colleagues.
When I first saw that Agrivi was hiring, I was immediately drawn to the idea they as a company represented. I figured that they could use a person like me, considering that I have a considering wealth of experience and I always give my best with everything I do.
The potential impact this type of project could have on the entire industry and all the technical challenges it offered, really piqued my curiosity, so I decided to apply.
Some of the technologies I currently work with are C #, JavaScript, Typescript, HTML, CSS, SCSS, MySQL and Mongo databases. I was familiar with some of these technologies before, but I'm happy that I'm given a chance to expand my knowledge every day.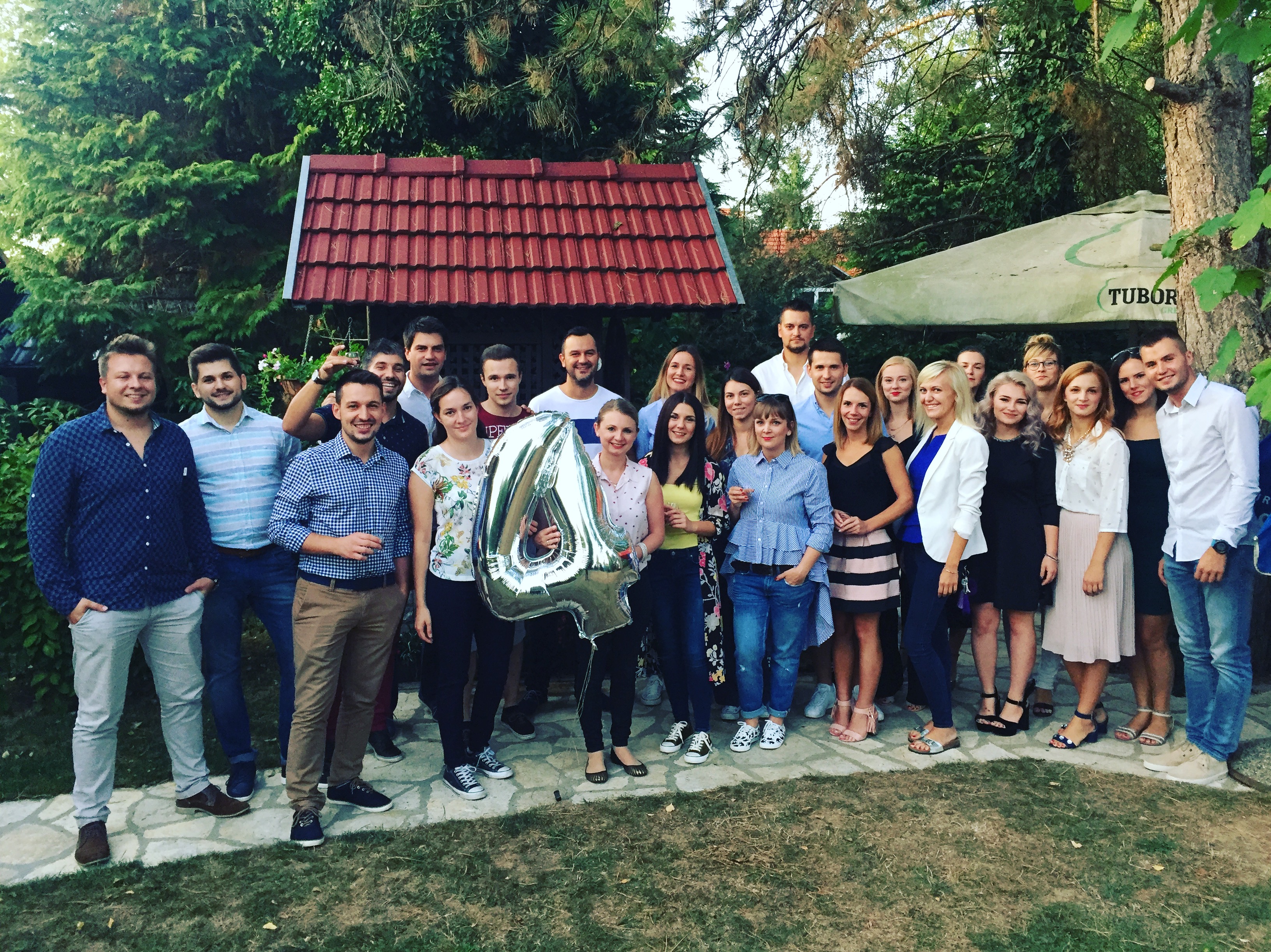 Agrivi celebrating its 4th anniversary
The best thing about my position in Agrivi (for me) is the technical challenges I'm faced with every day and the effect our work has on the end users and their entire production. Also, work at Agrivi is based completely on teamwork, and that's how it needs to be, in my opinion. Several team members are working on the same section at the same time, so teamwork is actually inevitable. I'm glad I got such great colleagues, a relaxed working atmosphere is very important for this kind of job.
Sometimes it can be a huge challenge to adapt to this kind of complex platform that I am working on, but more than anything I love a good challenge. The possibility to learn new skills and technologies has been my personal driver from the get-go.
My message to developers who are thinking about applying to Agrivi is to stop thinking and start doing. You are never too old to set another goal or start a new venture. So why not this be it?
As a part of the Agrivi team, you will help us change the way food is produced around the world. Check out our open positions and apply if you want to join the ride.